This time we are bringing new interactive features and UI enhancements to make your job easier and quicker.
Let's have a look at the news in
version 4.44
.
1. BRAND NEW INTERACTIVE SCATTER CHARTS
When setting Price Ranges, many users asked questions like "What do all the dots represent? How can I find the article that is in the red numbers? How will I know if an article has a manual price?" and many more… To address all those questions we decided to make scatter charts interactive, providing extra information on article price status, margin, and revenue. The chart is very similar to online maps in terms of navigation.
Zoom-in/zoom-out functionality when scrolling in or out allows to find individual articles no matter how much they are hidden within a cloud of dots. Simply use the mouse wheel or scrolling motion on a touchpad to zoom in on article details and back out.
Moving in all directions allows to find the exact point of interest and focus on a single article or a cloud. Click and hold the left mouse button or touchpad while moving the cursor in any direction to change your position within the chart.
Hover over a dot to see details of any article containing article ID, name, zone, price type, margin and revenue.
Colour coding of the dots is standard based on price type:

Locked article (grey)
Manual price (orange)
Bulk price (yellow)
Regular price (standard blue)
2. NEW UI FOR CREATING AND EDITING RULES
Creating and editing Price Ranges and Locked Article rules is now much easier and user friendly with the new dual list UI.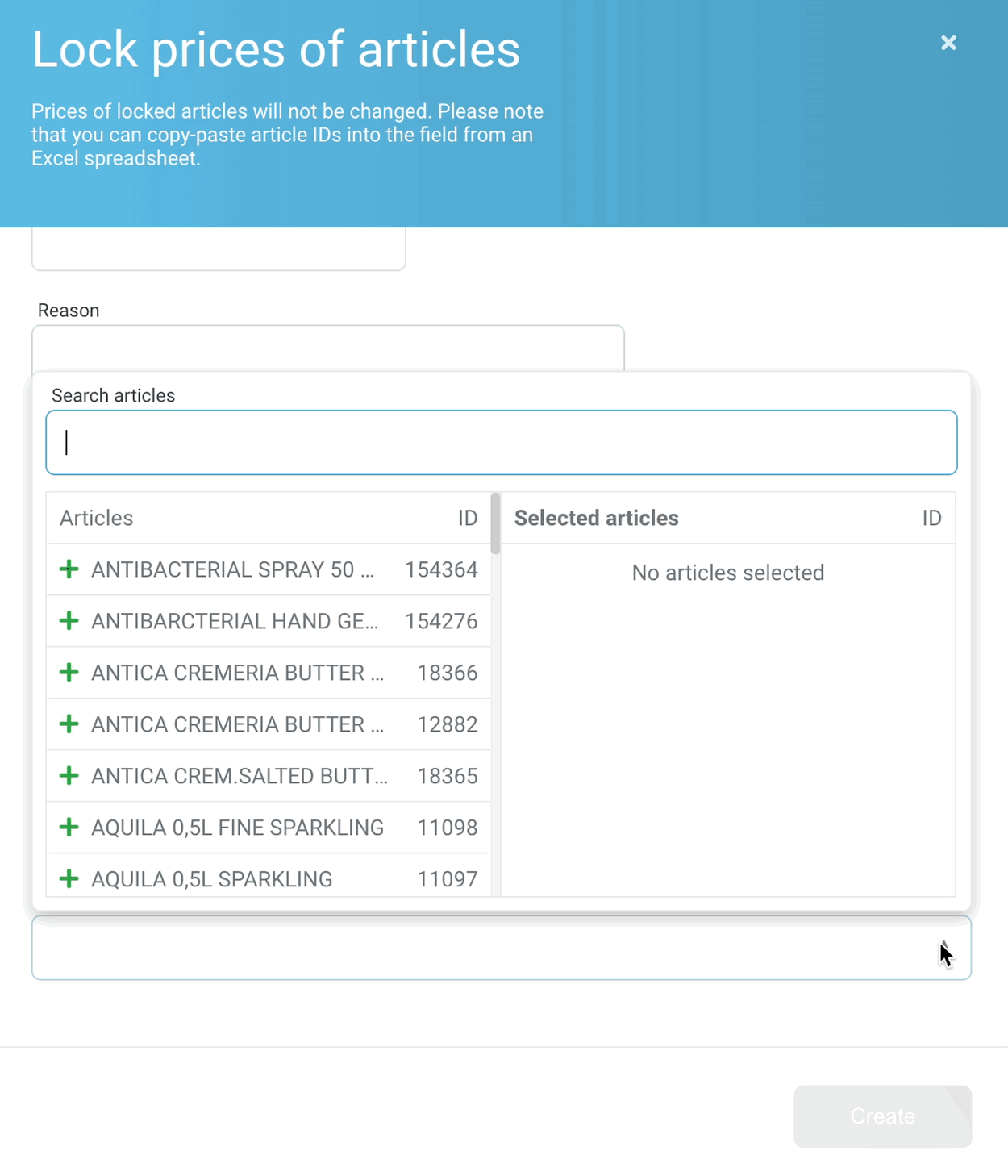 Thanks to the dual list menu with the option to search in both lists at the same time it is now much clearer what items are or are not included in the rule selection. They can be easily added, removed or even added automatically by searching multiple article IDs by copy-pasting them into the search field.
Add items from the left side to your selection by clicking /+/ icon or an item name.
Remove items from your selection on the right side by clicking /-/ icon or an item name.
Search items in both lists simultaneously by typing or inserting text into the search field (first 50 entries are displayed in alphabetic order by default).
Add hundreds of items in bulk by copy-pasting their IDs divided by spaces into the search field, pasted items will be added to your selection automatically if found.
All the aforementioned functions are demonstrated in the example video.
3. FAMILY TIER PRICE SETTINGS IN BULK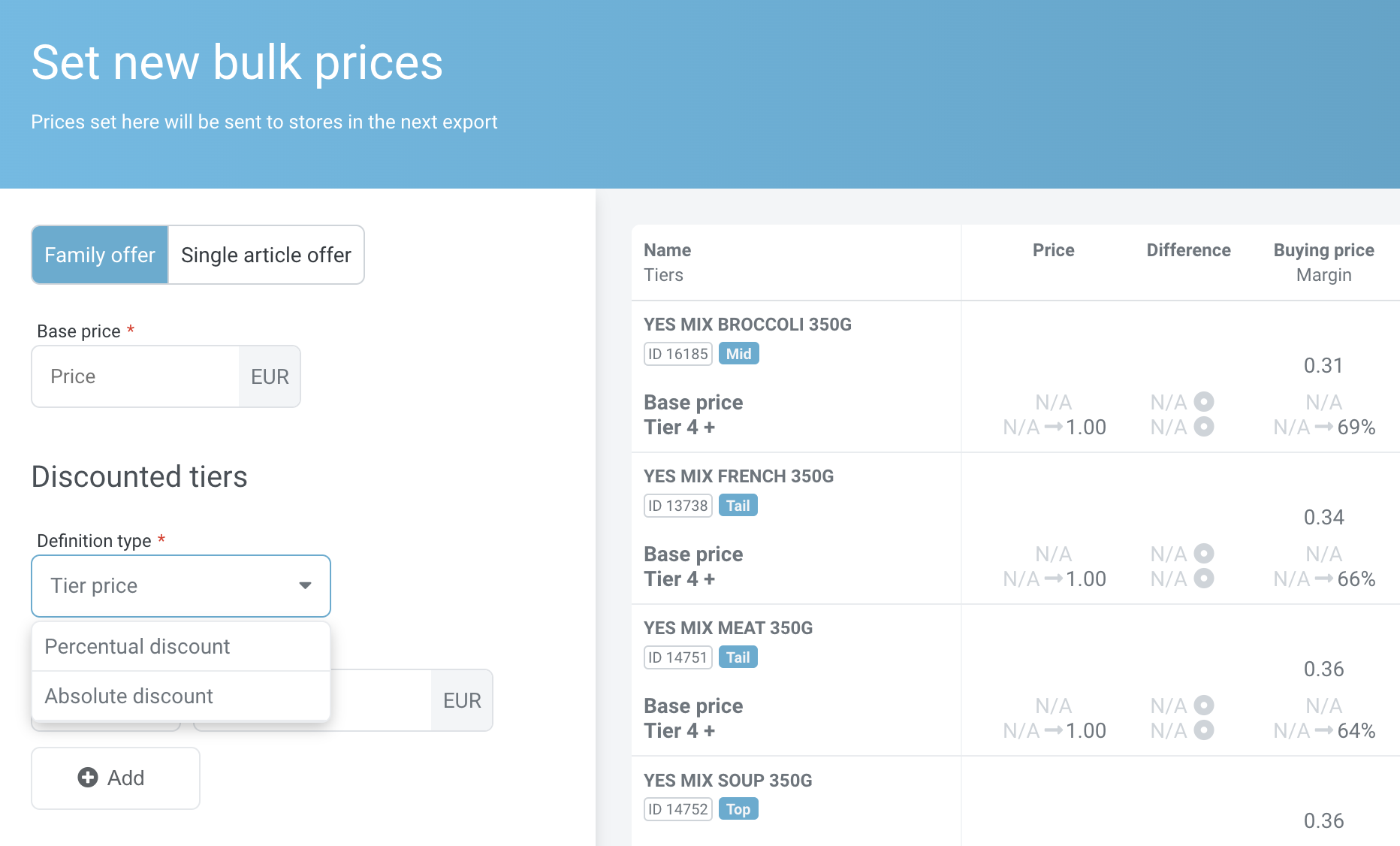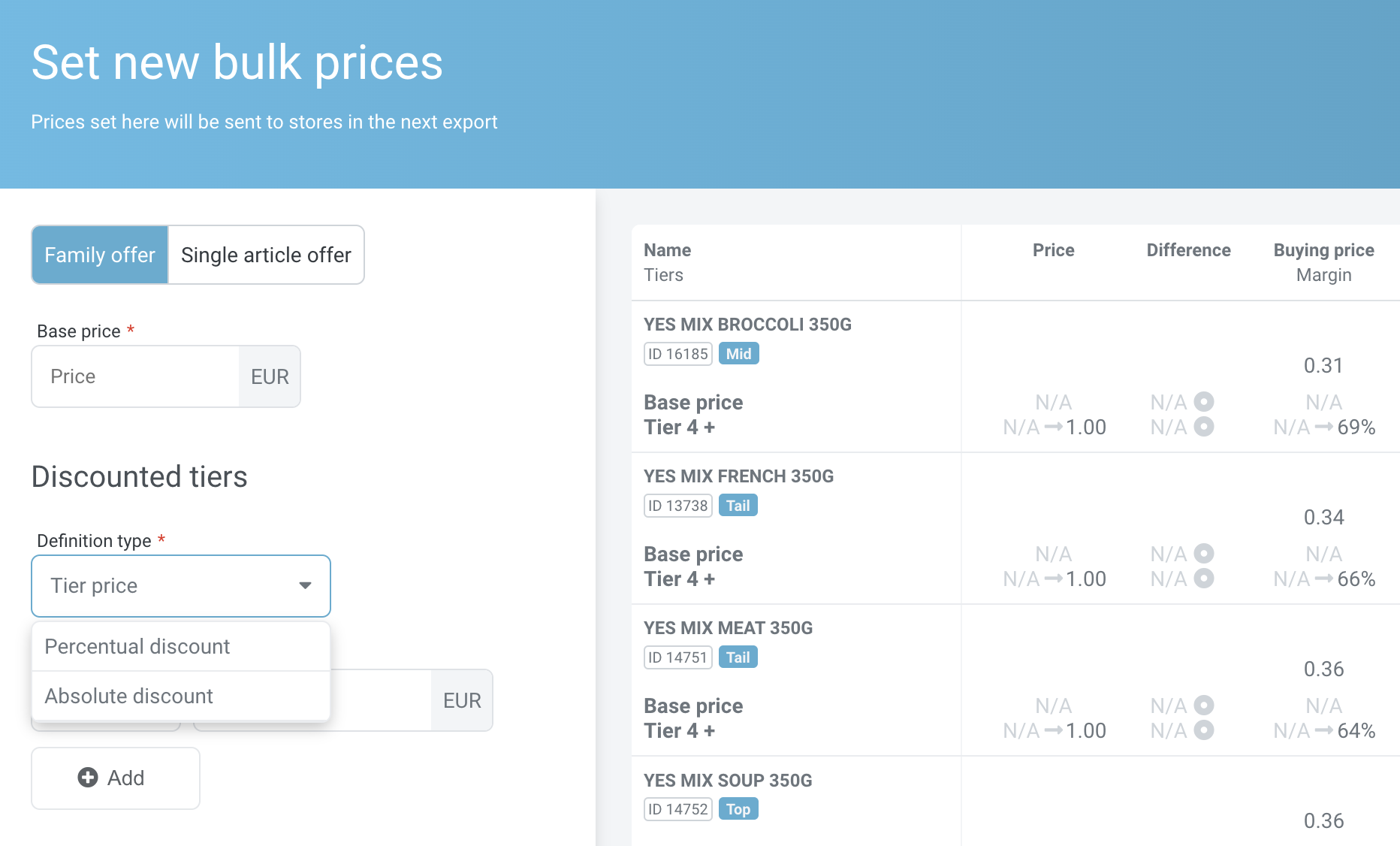 In Bulk Pricing module it is now possible to manually set a Tier price for each tier on Family offers for whole families of articles. Before, this option was restricted for all families in general due to various family ratios on articles with different sizes of packaging. It is now enabled based on your feedback and allows more flexibility in manual management of bulk pricing.
This feature is available for clients using Bulk Pricing module only.
ENHANCEMENTS
To make navigation in article detail more user friendly, information on articles being locked by a Locked Article rule have been moved inside article detail into Price settings tab. In case of multiple notification bars on a single article displayed in the top header there was not enough space to display all other important information inside tabs.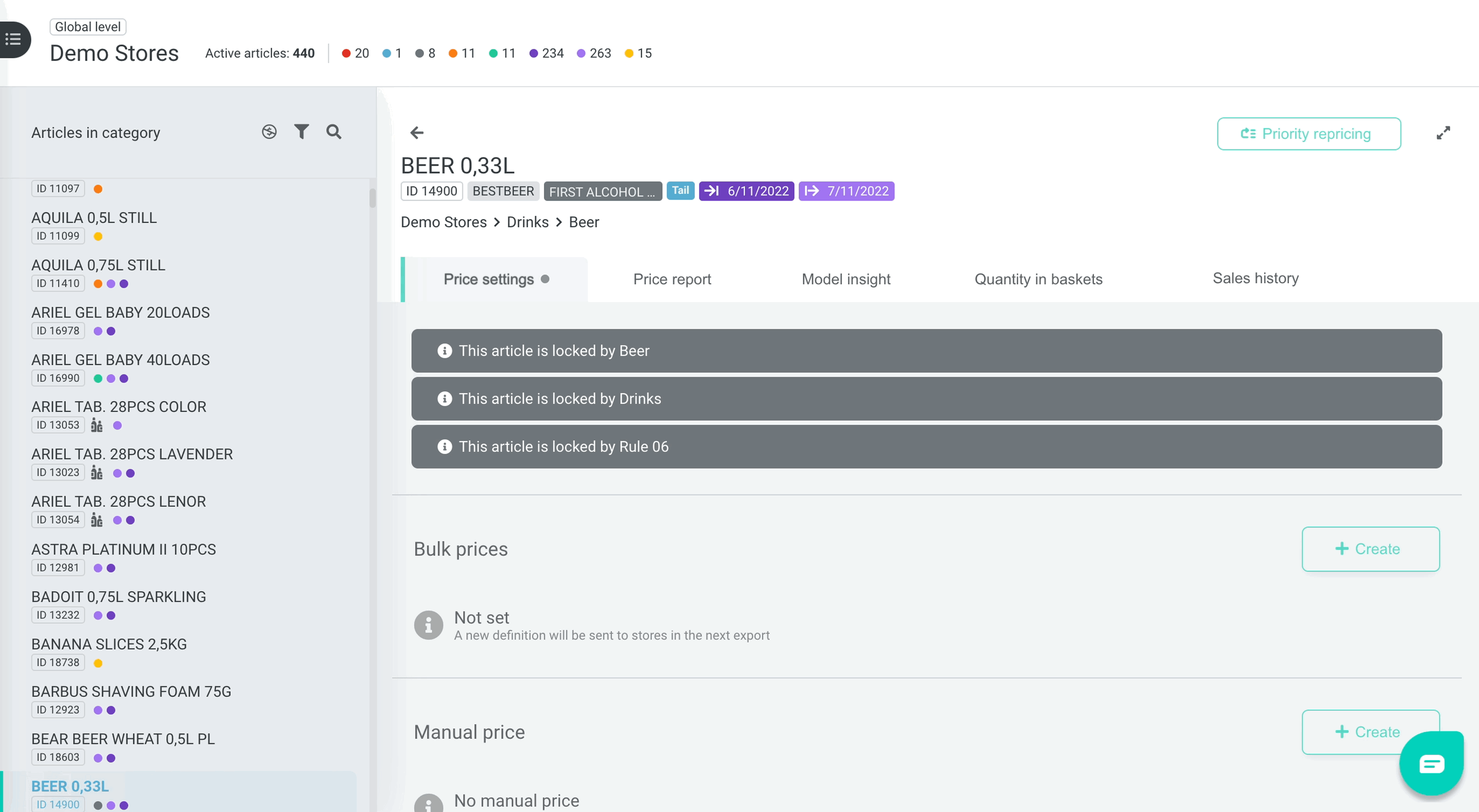 BUGFIXES
Reports auto-downloaded multiple times when generated depending on number of opened tabs fixed
Jumping scroll in article lists when selecting an article fixed
Custom report downloading status icons/buttons fixed
Rounding numbers in Scenarios fixed
Reach out to our Support using chat during business hours to find out more about any of the new features.