App v4.50 is a minor update focused on improvements in reporting, exports and user management.
1. ADDITIONAL COLUMNS in REPRICING PRIORITY
Based on client feedback we have added the following columns to the Repricing priority report in the Price Reports module:

Volume – Total volume of units sold over the last 30 days
Revenue – Total gross revenue of all sales over the last 30 days
Profit – Total gross profit of all sales over the last 30 days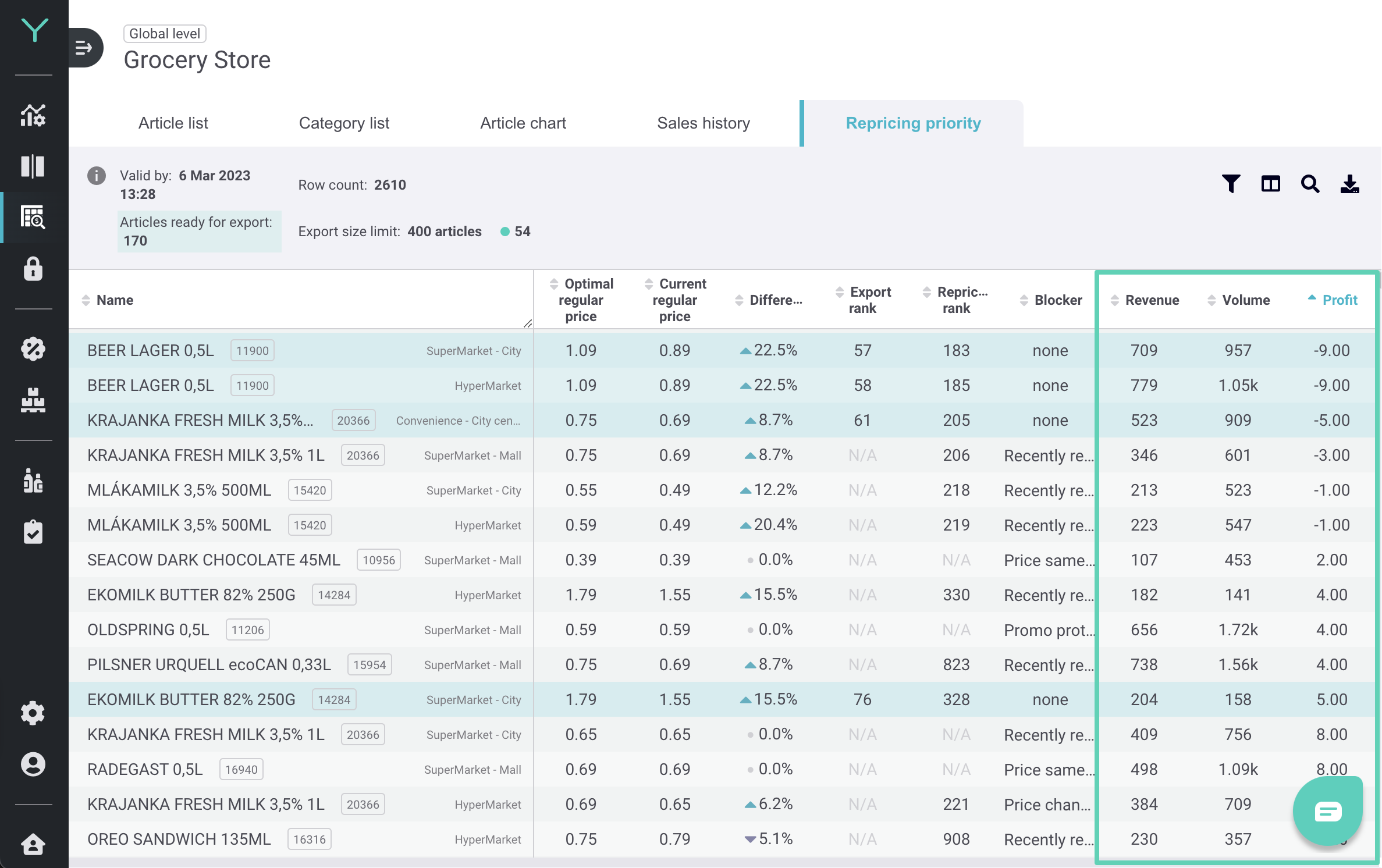 Repricing priority report is a feature enabled upon request. Please contact our Customer Success or Support team for more details.
2. CUSTOM EXPORT NAMES
According to client feedback, export names rather referred to export types only and it was not always clear what the contents of each export are. From now on, custom export names can be defined for various schedules and all types of exports – Standard, Post-promo, and Custom Export.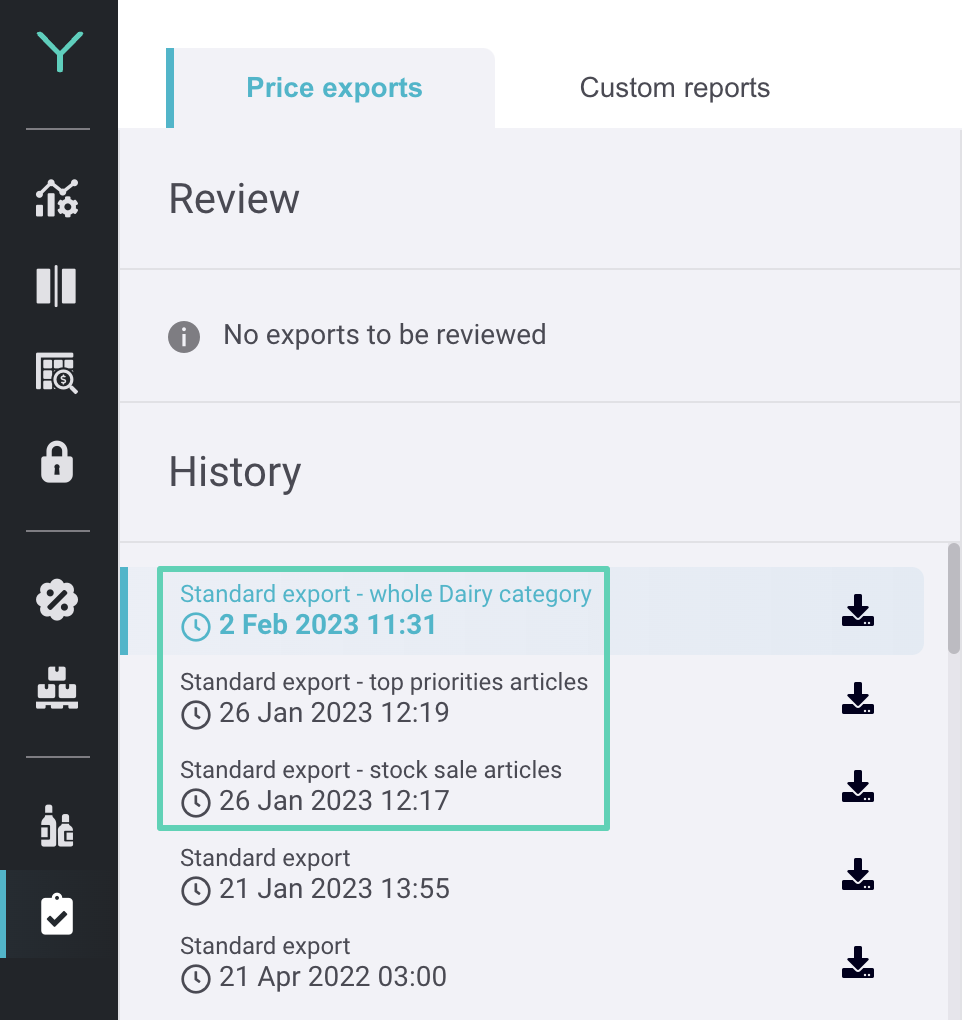 Custom names are individual for every client and need to be setup by our Support or Integration team upon request. Please contact us in case you are interested in custom export names.
3. INACTIVE USER MANAGEMENT AUTOMATION
With the growing number of users we are introducing an automated process of inactive user management with the following rules:
Standard app users who do not login for more than 90 days will be blocked, they will not be able to login and can be deleted or activated by Admininstrators
Users who are granted access to Yieldigo demo environments will be automatically deleted after 90 days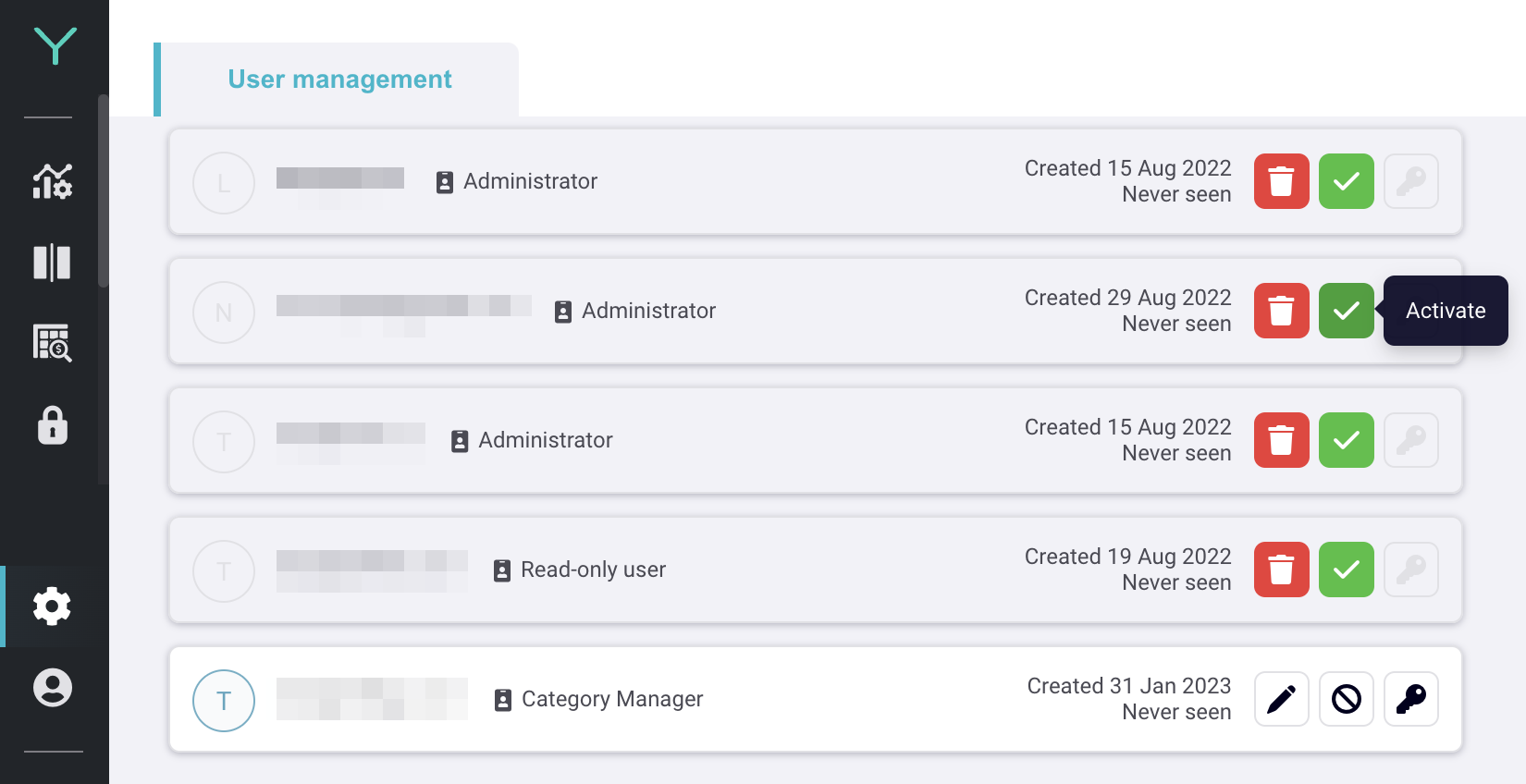 User Management is accessible to Administrator users only.
BUGFIXES
Price Difference column indicators in reports and exports fixed
Bulk Pricing tier discount equal to zero – restrictive validation added
Behaviour of expected supplier prices in Bulk pricing fixed
Date format in Quantity in baskets fixed