Version 4.60 is a major update focused on price statistics enhancement and upgrades in exports.
1. PRICE CHANGE STATS
Impact overview and Pricing goals in Price Management now contain a new section – Price changes which indicates how many regular prices in the selected category are increasing, decreasing or not changing, those make up 100% of all prices in the given category. Number of prices is equal to the number of articles multiplied by zones (if applicable).
While a separate indicator of lock ratio shows how many prices are locked due to Locked article rules.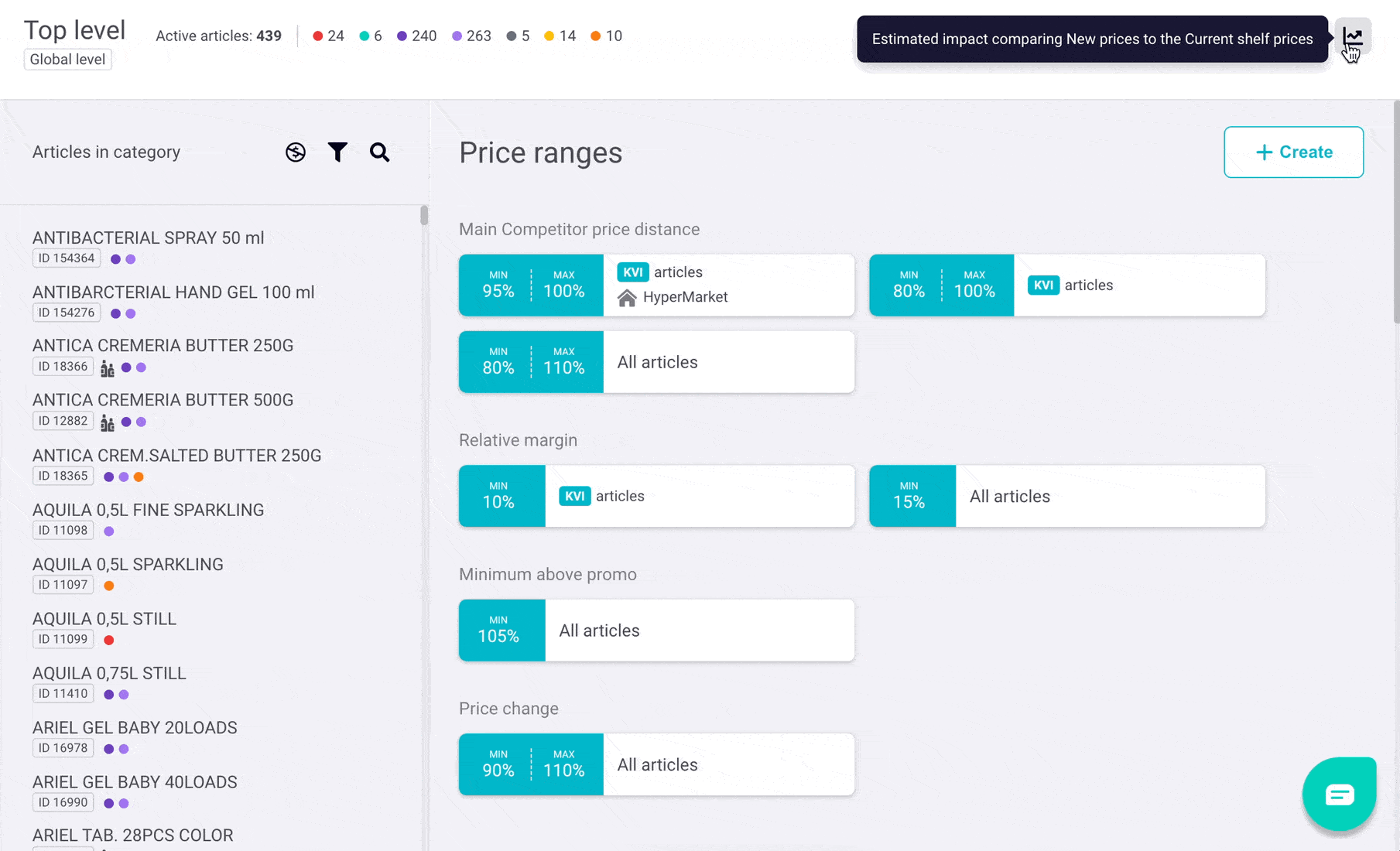 2. PRICE INDEX HISTORY*
A new report is available in the Price Reports module which displays daily history of competitor price indexes or custom indexes (up to 8x indexes) as well as margin based on imported client data.
The history is collected and aggregated on category level. The report can be filtered by zone, article class, and its maximum available length is 2 years since the start date of collection.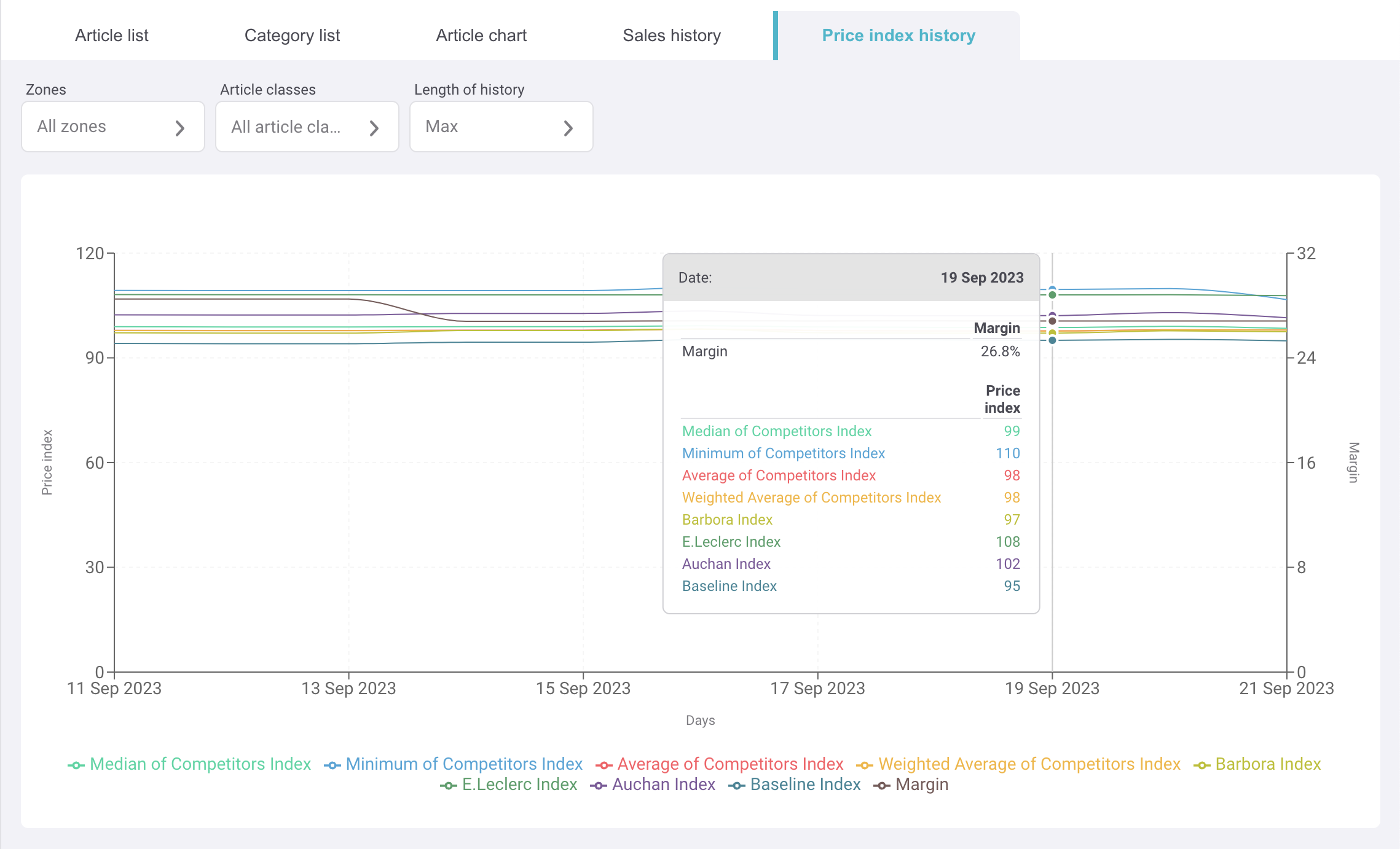 *Please note this is a paid extra feature enabled upon request. Please contact our Customer Success team for more details.
3. EXPORTS – CANCEL REVIEW OPTION**
Thanks to this new feature Administrators are now able to Cancel an open Export Review simply by pressing the Cancel button without the need to contact our Support. In the same way as if done by us, upon confirmation the selected Review will be deleted with no option to re-open it. This is intended to speed up the cancellation process providing you more flexibility and decreasing admin workload for us.
Any scheduled future Reviews that are not currently open need to be handled by our Support team in case of change requests.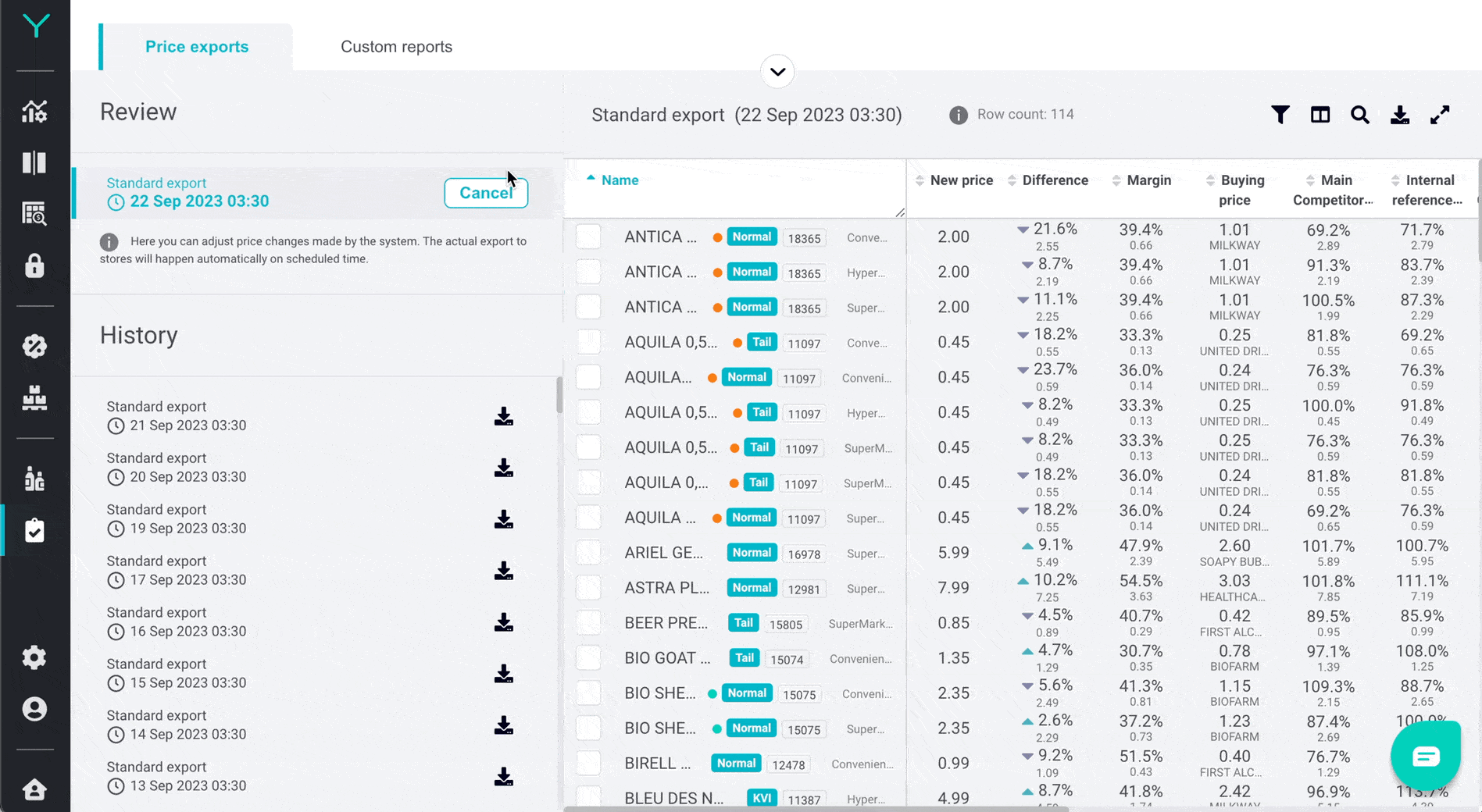 **Functionality available for Admin users only.
BUGFIXES / UPGRADES
Scatter charts in Price ranges – Y axis extremes limited for better scaling
Number formatting unified across the app
Pricing goals unblocked when running calculations
Minor dashboard optimization and upgrades
Locked article mechanics optimized
Color flags in Bulk Pricing fixed
Filter cleanup in reports fixed
Table tooltip visibility fixed