Version 4.51 is a major update significantly extending price strategy management across the whole assortment and improving user friendliness.
1. PRICING GOAL UPDATE
A new feature in Price Management module that allows to create and manage multiple general pricing goals on any category level from global down to subcategories, and also specific goals defined for particular Article Classes or Zones. This means for much more flexible strategy settings for a variety of retail, wholesale and e-commerce businesses. Any segment of assortment can be steered using its own strategy while still being in line with the global pricing goals and KPIs of the business.

The full scope and detailed description of the feature is covered in this separate article dedicated to Pricing goals.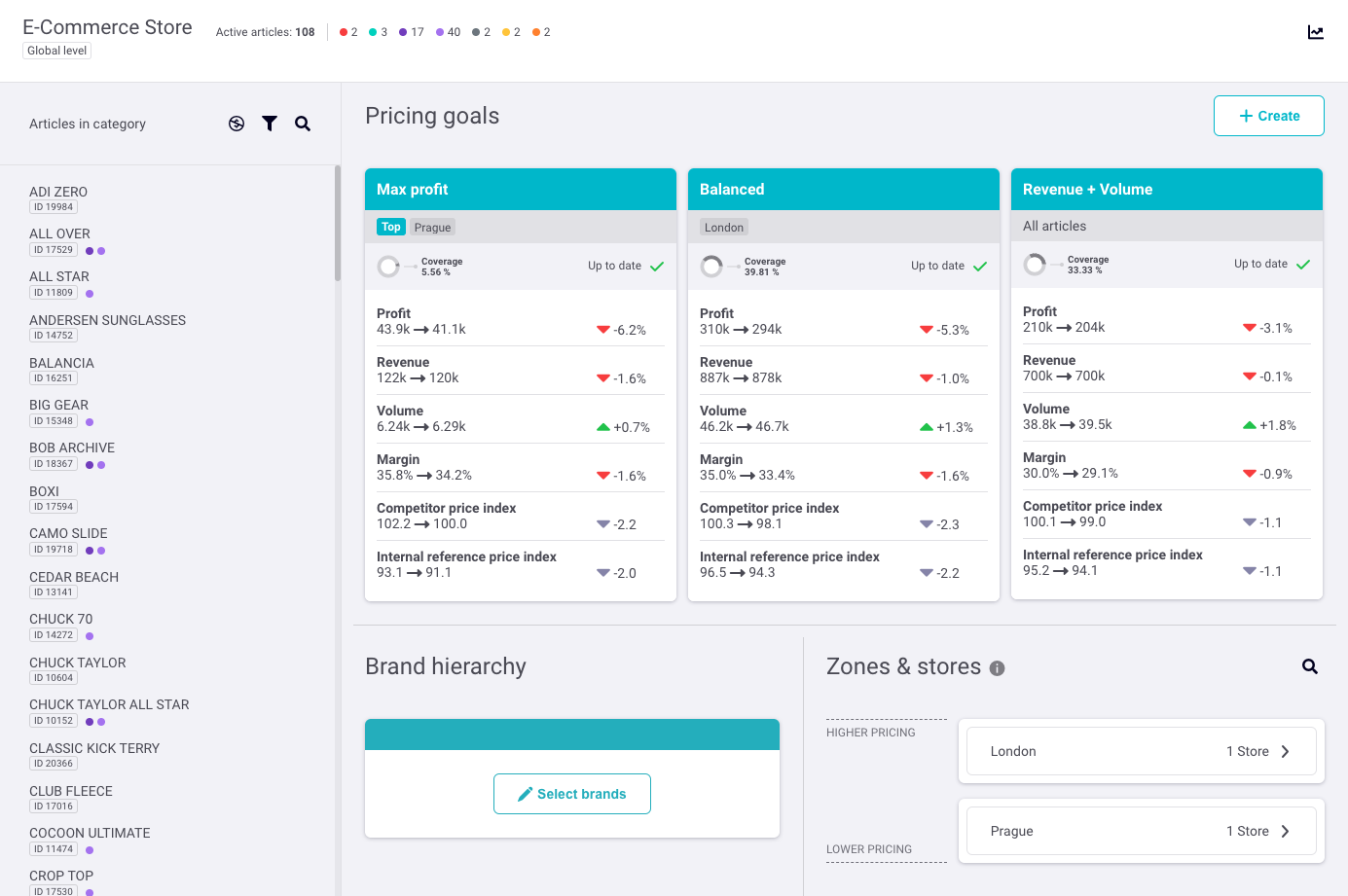 Please note that only the basic functionality extension is provided to all clients by default with update 4.51. The full scope of the functionality is optional. In case you are interested in extending the scope, please contact our Customer Success team.
2. BULK IMPACT DASHBOARD
In addition to suggestions, Bulk module now has a dashboard displaying impact of different prices on assortment in a selected category. Impact of New prices and Suggested prices is cumulated and compared to that of Current prices.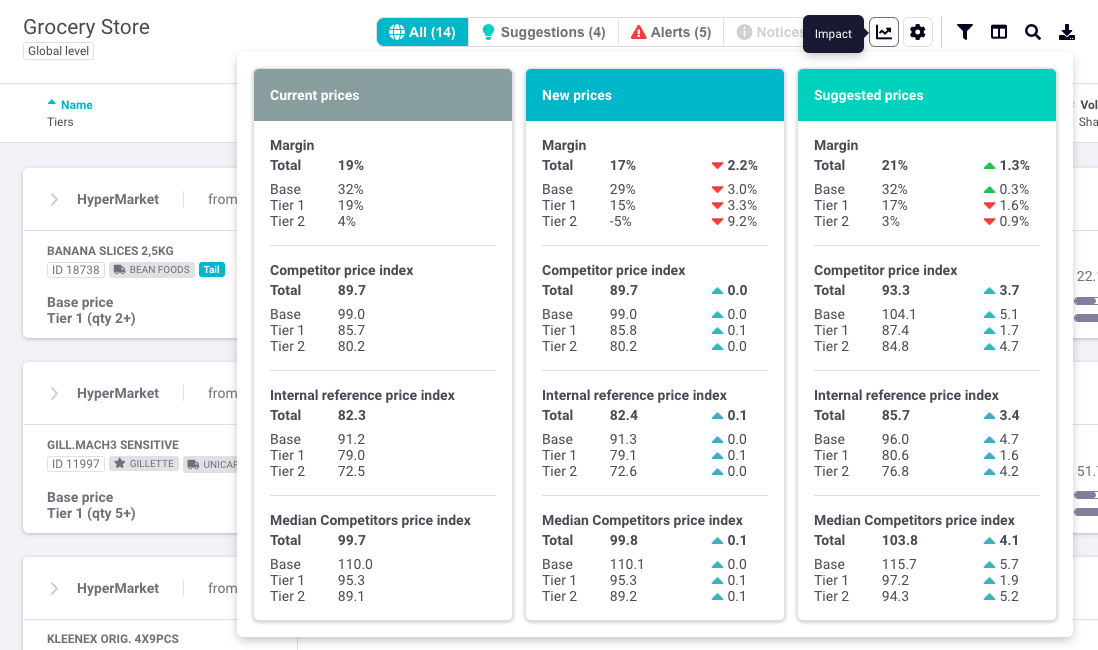 3. CHART FILTERS
YoY – Zones, Sales type Sales history chart in Reports can now be filtered in YoY view by Zone, as well as by Sales type.

Sales History – Margin When on Article detail – Sales history tab, it is now possible to view Margin, as well as Buying and Selling price.
4. NOTE & URL IN COMPETITOR PRICES
Overview of Competitor prices for each zone in Price report tab under any article now contains two additional columns – Note which is a plain text entry, and URL which converts a URL into a clickable link. Data for both columns can be imported in a standard way along with competitor price data.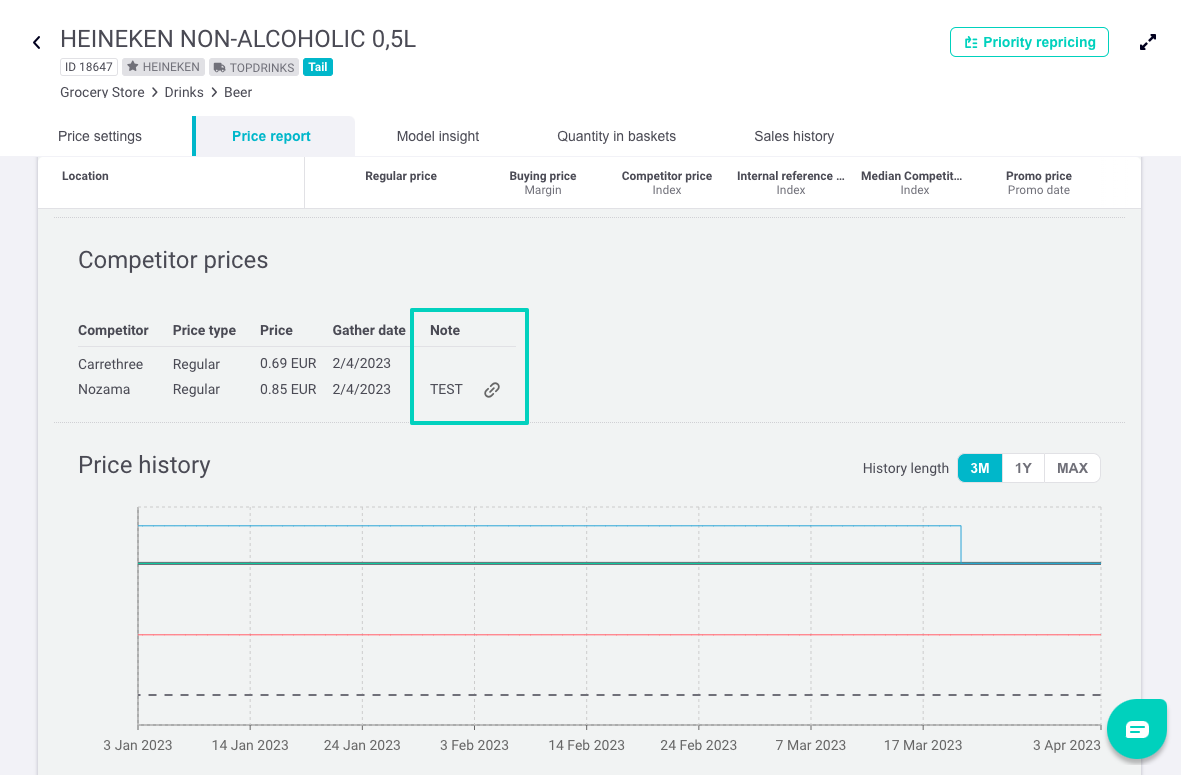 Please contact our Customer Success or Support team for more details on how to enable this feature.
5. IMPROVED RULE MANAGEMENT
In previous versions 4.44 and 4.49 we introduced new, improved UI for creating and editing rules set by users across the app. After some time and feedback from our users we went on further to simply the workflow of copy-pasting IDs for vast rules.

Two ways of managing items inside rules – 1) manual selection and search using a dual list; 2) inserting copied list of IDs – are now separated. Using a copy-paste icon you can switch between the two modes and combine them. Dual lists including search by item name or ID remain unchanged while the field for pasting multiple IDs has improved validation. It helps to identify items that are not found and ignores duplicates. After inserting a copied list, a validation dialogue appears showing the number of items that are not found or duplicate. You can copy the list of items not found using a "Copy list" button.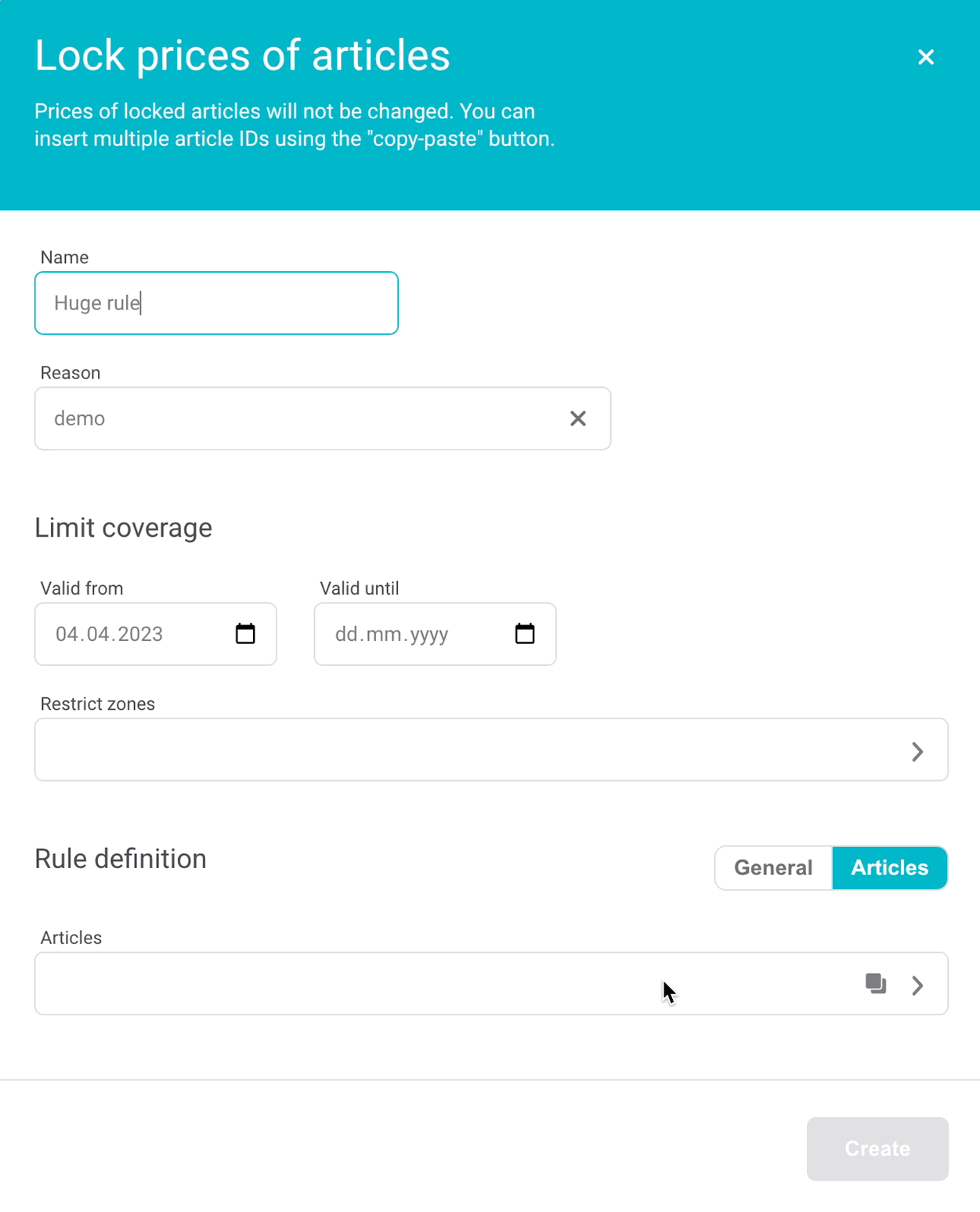 6. MANUAL PRICE IN PRICE REPORT
When a manual price is set on an article, it is now marked with an orange dot, it is shown in the regular price column and displayed in the Price range chart within an article's Price report.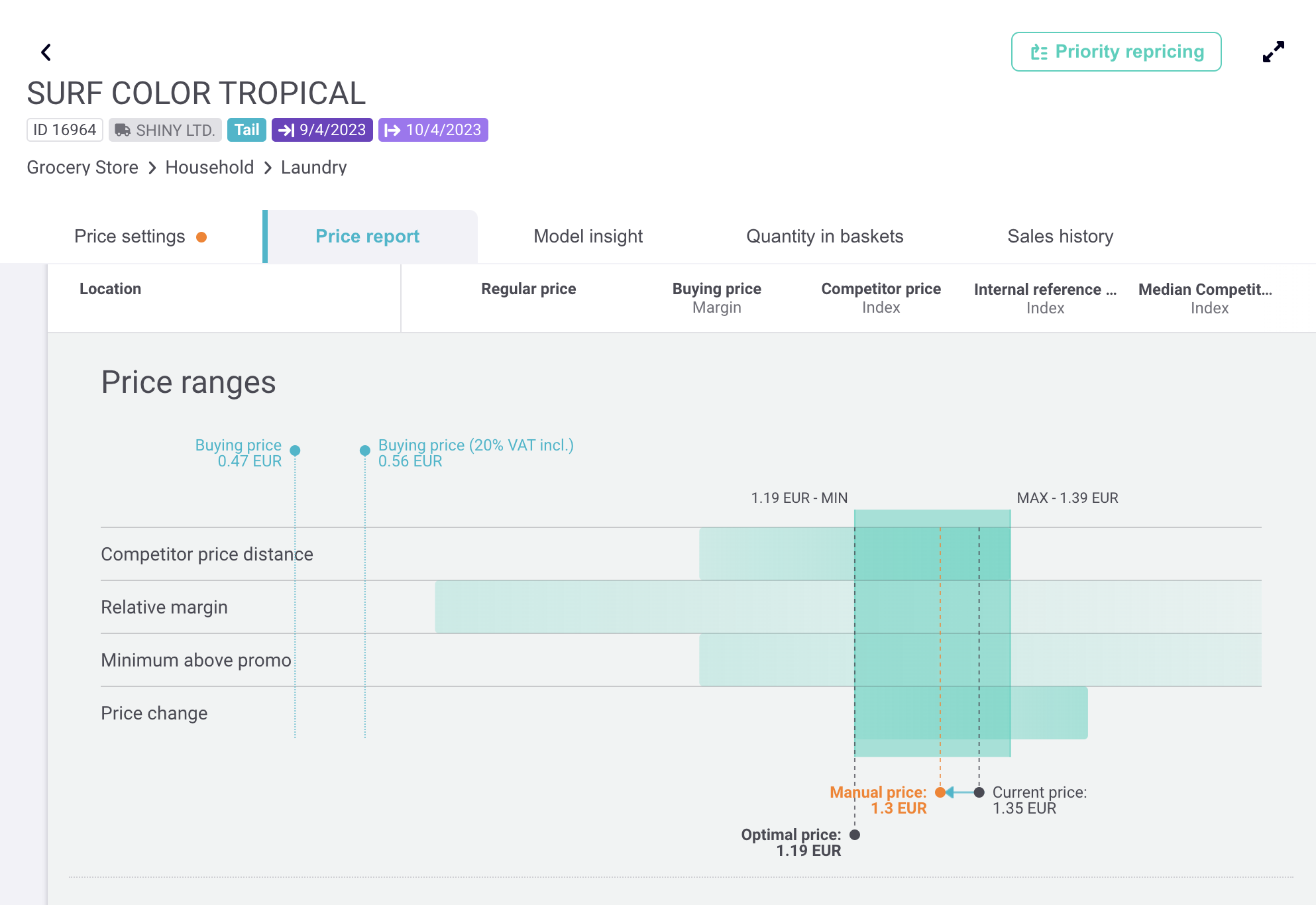 7. USER FRIENDLY IMPROVEMENTS
You can now copy IDs in Price range scatter charts by clicking on dots.

Copy Brand and Supplier names by clicking their badge.
BUGFIXES
Price tables loading optimized
Bulk rounding fixed
Bulk impact price comparison fixed
Bulk percent discount validation fixed
View all categories in Bulk enabled
Locked article dates fixed
Autoscroll in Article price detail removed